IRIS 12Pay: Bureau Edition
Payroll bureau software is ideal for accountants and bureaus who run payroll for many companies with ranging employees numbers.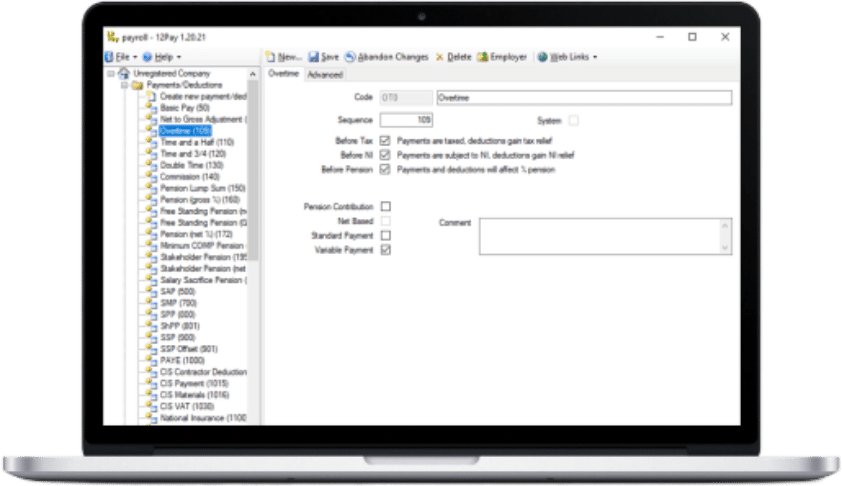 Why choose payroll bureau software
Our payroll bureau software offers a broad range of features including client management reporting and fully brandable payslips. It's the perfect solution for practices, large companies and bureaus.
Client management reporting
Preview and email any payroll report directly to your client or other third parties
Easy setup
Import new employees and updates to existing employees from an Excel spreadsheet
Fully brandable
Customise payslips to your brand guidelines including the copyright statement
Historical reporting
Store payroll data for current and previous tax years, making it easy to access payroll information for any previous period
Bureau Software Features
With all the features of our Premium licence, our payroll bureau software is perfect for accountancy practices, bureaus, and larger companies. The Bureau licence allows any number of companies, each with any number of employees, offering our highest level of flexibility.
Express

(FREE)

Premium

(£66+VAT)

3

3

9

30

–

6 Payroll trial

–

–

–

Trial

Trial

Trial

–

–

–

–

<10 employees

N/A

£66

N/A

£31

N/A

Price per employee

–

–

DOWNLOAD NOW

BUY NOW
Automatic Enrolment Module

The Automatic Enrolment module is included in all of our software packages.
Auto Enrolment is now compulsory to have with your payroll.
Please click the button bellow to read more about Auto Enrolment.

What our customers say about 12 Pay
As a small business I was being charged what seemed a ridiculous amount for payroll services, I was recommended 12Pay by a friend who owns a similar sized business and haven't looked back since.
Wonderful Payroll Software for Small Businesses
"I cannot recommend 12Pay highly enough. It is cheaper and more efficient than the obvious rival!"