IRIS 12Pay: Express Edition
Our free payroll software option, IRIS 12Pay Express, is perfect for a company with up to 9 employees where digital payslips and management reports are not required.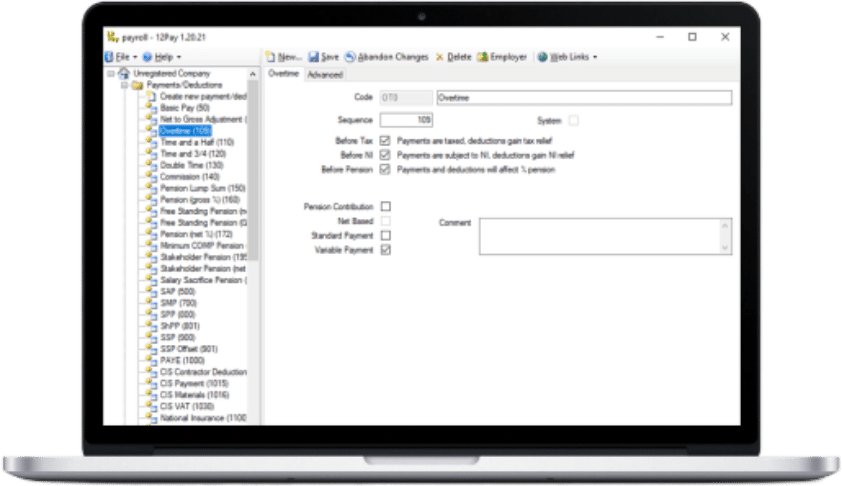 Why choose free payroll software
Apart from the obvious reason that the software is totally free, IRIS 12Pay Express gives you everything you'll need to run payroll in one place. Everything can be managed in one easy-to-use platform and with streamlined processes, it'll help you save precious time whilst keeping you compliant with the latest payroll legislation.
Learn Fast
Manage all your payroll responsibilities from one quick and easy to use platform
Payroll Made Easy
Use our simple and streamlined processes to save time and resources
No More Wasted Time
Speed up payroll processes so you can focus on other business-critical tasks
Full Compliance
Our solution ensures compliance with ever-changing payroll legislation
Express Software Features
Free payroll software which does all of your pay calculations and handles all of your HMRC filing (such as RTI). Trial features of the Express/CIS edition are available for the first 6 weeks or months in which the software is used depending on your pay frequency.
Premium

(£66+VAT)

Bureau

(£130+VAT)

3

No Limit

30

No Limit

–

£66

£121

£31

£31

Price per employee

Price per employee

–

BUY NOW

BUY NOW
What our customers say about 12 Pay
As a small business I was being charged what seemed a ridiculous amount for payroll services, I was recommended 12Pay by a friend who owns a similar sized business and haven't looked back since.
Wonderful Payroll Software for Small Businesses
"I cannot recommend 12Pay highly enough. It is cheaper and more efficient than the obvious rival!"